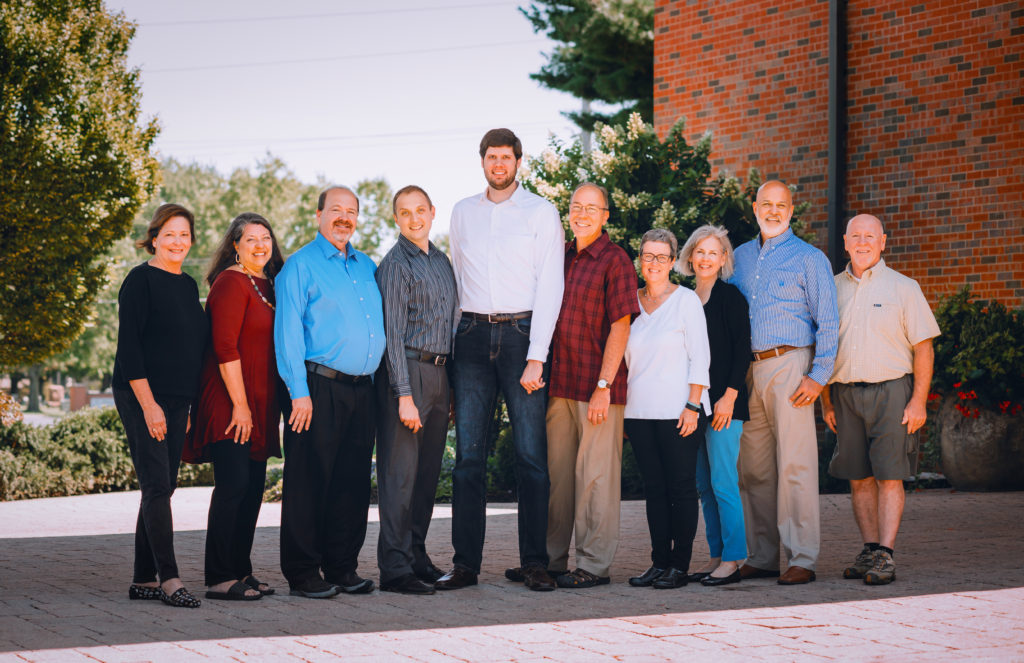 Andrew Seley
Lead Pastor of Discipleship
Pastor Andrew is In charge of programs within our church that help our members to be better disciples of Jesus. He is also the coordinator of our Family & Children's Ministry.
Andrew Seley moved to St. Louis in 2010 from the small town of Clay Center, KS to attend Covenant Theological Seminary. While studying at Covenant, he met his wife, Melinda, who was pursuing her Masters of Counseling degree. Pastor Andrew graduated with a Masters of Divinity in 2014; he also holds a BA in Pastoral Ministry and Political Science from Southwest Baptist University in Bolivar, MO. Andrew and Melinda have one son, and are expecting another child in 2018.
Prior to coming to St. Paul's, Pastor Andrew worked as a Pastoral Assistant at West County Fellowship in St. Louis, MO. He has experience with preaching and teaching, creating and leading small groups, working with children's ministry, and local and international missions. He enjoys preparing and eating good food, playing an occasional game of basketball, reading, traveling, and relaxing with friends and family.

Brian Bish
Lead Pastor of Outreach
Pastor Brian is In charge programs that reach outside our church to the community. He is also the co-ordinator / leader of our Youth Ministry here at St. Paul's.
Pastor Brian is a native St. Louisian who spent most of his childhood on the Illinois side (Alton). Brian fell in love with ministry while studying chemistry at the University of Illinois. After college, he served as a missionary for the Jesus Film Project, which seeks to put the gospel message into the native language of every tribe, tongue, and nation.
Sensing God's call to the pastorate, he attended Covenant Theological Seminary in St. Louis where he met his wife, Natalie and received his M. Div. After spending five years in rural ministry, Brian and Natalie are excited to be back home in St. Louis. Brian is passionate showing the relevance of the Gospel to the modern world we live in. Email Pastor Brian at
brian@stpaulsefree.org
.

Mark Friz
Pastor of Membership Care
Mark Friz and his wife, Gayle, have been with St. Paul's since 1994. They have four children and eight grandchildren. Before coming to St. Paul's, Pastor Mark served St. Stephan's United Church of Christ in Chicago, IL (1980-1985) and St. Luke's Evangelical Church in Wellington, MO (1985-1993). In 1987, he cofounded (with Rev. Ross McClellan) the King's Kids camping program in Missouri, and continues to serve the camp as a spiritual director. He holds a Master of Divinity degree from Trinity Evangelical Divinity School in Deerfield, IL, and a Doctor of Ministry from Fuller Seminary in Pasadena, CA. He also holds a Bachelor of Arts in Music degree from the University of Missouri–Kansas City.
Pastor Mark enjoys preparing biblical sermons with practical application for peoples' lives. He is an encourager, and enjoys helping people find their place in serving others and the body of Christ. In his spare time, he enjoys running, biking, gardening, swimming, and spending time with family and friends.

Larry Smith
Traditional Worship Leader
Dr. Larry Smith completed his Doctor of Musical Arts in Choral Music from Arizona State University, received his Master of Music in Choral Conducting from Texas State-San Marcos, and earned his Bachelor of Music Education in K-12 Vocal Music from Baylor University. Dr. Smith served pubic schools in Ft. Worth, Texas and Fullerton, California before embarking on his college teaching career in 1990. He now is a professor at Missouri Baptist University, directing the MBU Chorale and Chamber Singers. He has been a worship leader for churches in Texas, California, Arizona, Oregon, and Missouri.

Jamie Stull
Contemporary Worship Leader
Jamie has spent most of his career as an elementary school educator, teaching in both public and private schools in the St. Louis area. He has completed his Masters in Educational Processes from Maryville University, and he earned his Bachelors in Elementary Education from the University of Missouri, St. Louis. Jamie has a special love for music. He has directed numerous children's musical productions, performed in multiple musical presentations, and sang with the internationally acclaimed Ambassadors of Harmony for several years. Prior to coming to St. Paul's, Jamie served as worship leader at two other churches in St. Louis.

Jannet Dieckgraefe
Office Manager & Ministry Administrator
Jannet and her husband, Scott, have been members here since 1996 and Jannet has been employed by the church since 2006. Jannet and Scott have three daughters: Kate, Sarah, and Anna. She has a degree in Hotel & Restaurant Management from the University of Central Missouri, and worked in the hotel industry after college. Photography is one of her interests, having grown up with that family business of her parents. She also loves to travel.

Christy Drake
Secretary – Wed, Thurs, Fri
Christy and her husband, Jeff, have been members here since 2011 and Christy has been employed by the church since 2013. Christy and Jeff have three children: Bonnie, Bill, and Julia. Prior to working at St. Paul's, Christy was a stay-at-home mom for 9 years. She enjoys gardening, crocheting and cooking, and can often be seen helping at many of St. Paul's functions that involve food! Christy also has her own internet blog on cooking.

Clay Brigham
Facilities Caretaker
If you hear joyous singing in the church during the weekdays, it must be Clay. Since 2007, he has been faithfully caring for our facilities, and takes great pride in this task. He and his wife Nancy enjoy music, movies, and fellowshipping with their brothers and sisters in Christ.
Cindy Heuermann
Financial Administrator
Cindy and her husband, Rob, have been attending St. Paul's for many years, and she joined our team in 2017. Prior to St. Paul's, Cindy worked at another church as their Stewardship Ministry Coordinator. In her "free time", she tries to keep up with their son, Matthew. Cindy also enjoys dog training, especially her dog, Major.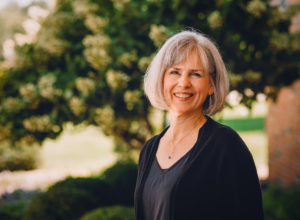 Betsy Stull
Organist
Betsy and her husband, Jamie, joined St. Paul's in 2017, after attending for over a year. Betsy has been providing her musical talent to our worship services, and officially joined our team in the summer of 2018. She primarily plays the organ for the 8:30 service and the choir. She is also employed as a teacher at Dayspring School of the Arts.