CHILDREN
A fun place for kids birth-6th grade,
while experiencing God's Love and Power.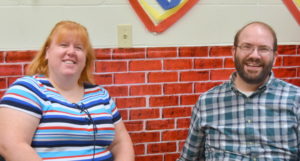 Stop by the Children's area check-in desk for directions and information.
Nursery

A

ges

0-36 months

Sunday School
Classes for age 3–6th grade
Kids Church
11am service
Age 3-1st grade
Kids join parents for beginning of worship in the sanctuary,
and are then escorted to the kids program downstairs.
King's Kids Camp
One week in July each year
for
kids going into 4th-8th grade at Camp Wartburg
Fun, laughter, and new friends, combined with Christian values, help enable campers to better understand God's power in their lives. Kids are encouraged to grow in faith, trust in the Lord, and be obedient to His Word.
Camp Wartburg is
nestled in the rolling farmland of southern Illinois, just outside of Waterloo.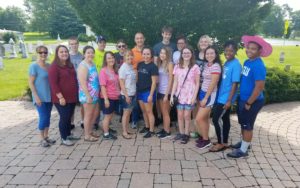 the place for
high schoolers
Fixed Ophthalmologically on Christ, United in Service
Hebrews 12:2 ­ "Let us fix our eyes on Jesus."
Sundays, 6-8pm
in the Multipurpose Room
Singing, praying, discussing and studying God's Word, and snacks!
Fusion

ON

Middle School Youth, 6th-8th grade

One Sunday per month, 6-8pm

Fun, Fellowship, and most of all, learning about Jesus.

Contact a leader: Don Andrews / Mike & Holly King.
Sunday Morning Bible Studies
9th-12th grade – in the youth room, Sunday mornings 9:45-10:45.
Thought-provoking lessons await you!
Confirmation,

7th & 8th grade- in the confirmation room, Sunday mornings 9:45-10:45.
Learn about the Evangelical Free Church. Students also learn
what it means to become a follower of Christ.
This program is also open to other ages.