KIDS CHURCH
A fun place for kids, while experiencing God's Love and Power.
Children 2ys-5yrs may be dropped off in the orange room before worship.
Children K-2nd grade will be dismissed before the sermon.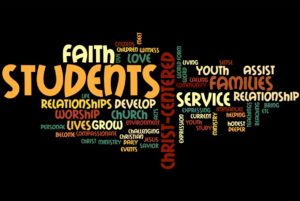 FOCUS Youth Group
the place for
high schoolers,
"
Fixed Ophthalmologically on Christ, United in Service"
Hebrews 12:2 ­ Let us fix our eyes on Jesus.
Sundays, 6:30-8pm
in the Youth Room
Singing, praying, discussing and studying God's Word, and snacks!
Fusion Middle School Youth, 6th-8th grade
Fun, Fellowship, and most of all, learning about Jesus.