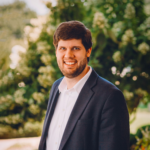 Pastor Andrew
moved to St. Louis from Clay Center, KS to attend Covenant Theological Seminary, where he earned his M.Div degree. He also met his wife, Melinda, there. (She was pursuing her Masters of Counseling degree.) Andrew also holds a BA in Pastoral Ministry and Political Science from Southwest Baptist University in Bolivar, MO. Andrew and Melinda have two young sons.
Andrew has experience with preaching, teaching, working with small groups, children's ministry, and missions-both local and international. He enjoys reading, travel, basketball, and good food. He and Melinda enjoy relaxing with friends and family, especially their boys.
Pastor of Membership Care
Pastor Mark's responsibilities include the care of our members that can't easily make it to church on a regular basis, ministering to those with health concerns, and is one of our Stephen Ministry Leaders.
He and his wife, Gayle, have been here since 1994, serving as Senior Pastor until 2016.
They have four children and eight grandchildren. Before coming to St. Paul's, Mark served St. Stephan's UCC in Chicago, IL (1980-85) and St. Luke's Evangelical Church in Wellington, MO (1985-93). In 1987 he co-founded the King's Kids camping program. Mark earned his M.Div degree from Trinity Evangelical Divinity School in Deerfield, IL, and a Doctor of Ministry from Fuller Seminary in Pasadena, CA. He also holds a BA of Arts in Music degree from UMKC.
Mark is an encourager, and enjoys helping people find their place in serving the body of Christ. He enjoys running, biking, gardening, swimming, and time with family and friends.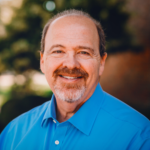 Larry Smith
Traditional Worship Leader
Dr. Larry Smith earned his Doctor of Musical Arts in Choral Music from Arizona State University, his Master of Music in Choral Conducting from Texas State-San Marcos, and his Bachelor of Music Education in K-12 Vocal Music from Baylor University. Larry served pubic schools in Ft. Worth, TX and Fullerton, CA before embarking on his college teaching career in 1990. He now is a professor at Missouri Baptist University, directing the MBU Chorale and Chamber Singers. He has been a worship leader for churches in Texas, California, Arizona, Oregon, and Missouri.
Contemporary Worship Leader
Jamie has spent most of his career as an elementary school educator, teaching in both public and private schools in the St. Louis area. He earned a Masters in Educational Processes from Maryville University, and a Bachelors in Elementary Education from the UMSL. Jamie has a special love for music. He has directed numerous children's musical productions, performed in multiple musical presentations, and was a member of the internationally acclaimed Ambassadors of Harmony for eight years. Prior to coming to St. Paul's, Jamie served as worship leader in two other local churches.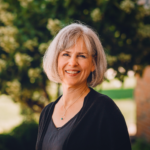 Betsy Stull
Betsy and her husband, Jamie, joined St. Paul's in 2017, after attending for over a year. Betsy began sharing her musical talent shortly after she and Jamie began attending, and officially joined our team in the summer of 2018. She plays the organ for the 8:30 service, and the choir, as well as serving as pianist on the contemporary worship team. She has worked as an elementary teacher and as a health coach. She and Jamie have four grown children who also work and serve in various musical and artistic fields.
Interim Family Ministries Coordinator
Kari was raised in Hudson,WI
and graduated from the University of Madison with a degree in linguistics. She met Marco after returning from two years of church planting in Kenya. Marco her to Youth with a Mission first in Holland and then West Africa. In 2001 God opened a door to adopt. The door kept opening as they settled in Fredericktown, MO. Her four children have blessed her beyond belief and inspired her to serve in family ministries. She has been active in teaching Sunday school, leading outreach for kids, coordinating a children's worship team, setting up a school Bible club, home youth groups, Children's programs, and in general being that person you try to avoid because she will get you involved with the kids!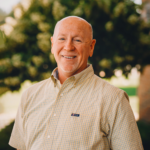 Clay can be heard singing joyously throughout the church as he cares for our building and those who use it. Since 2007, he has been faithfully caring for our facilities, and takes great pride in this task.
He and his wife Nancy enjoy their children, six grandchildren, music, movies, and fellowshipping with their brothers and sisters in Christ.
Jannet has been on staff since 2006, serving in many roles in office operations, as well as, coordinating the Women's Ministries, and has been very involved with the King's Kids Camp program for 20 years in administration at camp and behind the scenes. She has also traveled with the youth to France and youth Conferences.
She and her husband, Scott have been members of St. Paul's since 1998, and raised their 3 daughters here. She enjoys photography, travel, relaxing with friends, and especially her three grandkids.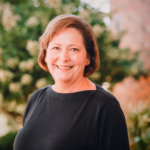 Cindy and her husband, Rob, have been attending St. Paul's for many years, and she joined our team in 2017. Prior to St. Paul's, Cindy worked at another church as their Stewardship Ministry Coordinator. In her "free time", she tries to keep up with their son, Matthew. Cindy also enjoys dog training, especially her dog, Major.
Christy has been helping folks in our office since 2013. She and her husband, Jeff, have been members here since 2011, and they have three children. Prior to working at St. Paul's, Christy was a stay-at-home mom for 9 years. She enjoys gardening, crocheting and cooking, and can often be seen helping at many of our functions that involve food! Christy also has her own internet blog on cooking.