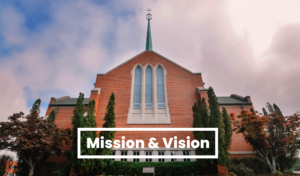 St. Paul's Church Logo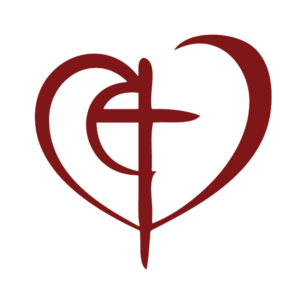 St. Paul's logo incorporates both the cross (the head/knowledge – the Truth that is Jesus)
and our heart response (the Spirit-filled life).
The Double "C" on the left side stands for Creve Coeur – our Jerusalem and the heart is "broken" as a nod to Creve Coeur, which translates to "broken-heart".
There are many broken hearted people in our community that need Jesus!
Mission Statement:

To Know Christ / To Live the Christ Life
"Our mission is to glorify God by helping others come to know Christ,
and to live the life for which they were created."
Vision Statement:

Shine / Share / Serve
"We will live out our mission by Shining with God's light;
Sharing the good news of Jesus, and Serving in His love and power."
"We envision a vibrant, unified, church where the light of Jesus shines to our surrounding communities,
where everyone's passion is to share the good news with the broken-hearted –
teaching and training those who follow Him to become disciples who make disciples,
and where each one's spiritual gifts are utilized in service to our church, our community, and the world.
We want everyone to enjoy a personal relationship with God, through Jesus Christ, forever!"
Our Values
The Holy Spirit – The Great Companion
Love – The Great Commandment
Evangelism –
Education –
Equipping