We respect the various needs of our worshippers, and provide multiple avenues for you to worship and connect in a way that feels safe and wise to you. We hope you will consider worshiping with us regularly every Sunday at 10:00 am. as part of Congregational Church or Online Church. I pray you will be richly blessed as you worship God this week.
Grace and Peace,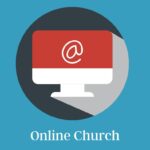 Online Church
YouTube or Facebook
Get dressed for the day.

Make sure you're ready to worship at 10:00 am!

Have a Bible and notepad ready and accessible.

Sit up and be ready to worship and engage with the scripture.

Sing loud! No one can hear!

Call a friend after worship to discuss the worship reflection questions.

Join us for the post church Zoom meeting! Starting June 7th.
WORSHIP REFLECTION QUESTIONS FOR ONLINE
What was the big idea in this sermon?

What can we know about God – Father, Jesus, Holy Spirit — from this worship service?

For whom or what was I challenged to pray as I participated in worship?

What gifts or skills am I challenged to invest at St. Paul's or elsewhere because of hearing this sermon?

How do I expect this worship time to show up in my life this week? Long term?

Share one praise from the last week and pray for one another regarding specific requests.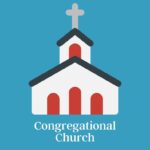 Congregational Church
Plan on arriving 15 minutes early

Adhere to all SAFETY STANDARDS while attending congregational worship:

Please bring a mask. A mask is required to be worn at all times while on church premises by those 2 years and up.

Please observe social distancing guidelines and stay 6 ft away from others at all times.

We have created a touchless worship environment. Everything will be available on the screen.

Please respect the directions of ushers who are trained to ensure social distancing. Entire households will worship together. Households will be directed to their seat by ushers as they arrive, front to back. At the conclusion of worship, rows will be released back to front. If you are single, please consider finding the same family or another single person to sit with each week.

There will be one point of entry & exit – the main double doors under the canopy. The only open portion of the church is the welcome center, narthex, sanctuary, and adjacent bathrooms. Please respect these limits and do not enter any closed doors.

Singing can be hard with a mask. Try humming, reflecting on the songs, or singing as you're able.

Prepare your heart to worship God even with the restrictions. Get a good night's sleep. Pray in the morning. Come to church ready to hear from God and to encourage each other.
WHO CAN ATTEND CONGREGATIONAL CHURCH?
Anyone who is healthy, not showing signs of fever, coughing, sneezing, etc., (see COVID-19 Guidelines). If you are not feeling well, PLEASE DO NOT ATTEND.

We strongly encourage those who are "High Risk" to participate in worship through Online Church. This includes those over the age of 65 and those with pre-existing conditions like lung, kidney, heart, or liver disease. Diabetes or those who are immune compromised.

Friends and guests are welcome to attend!