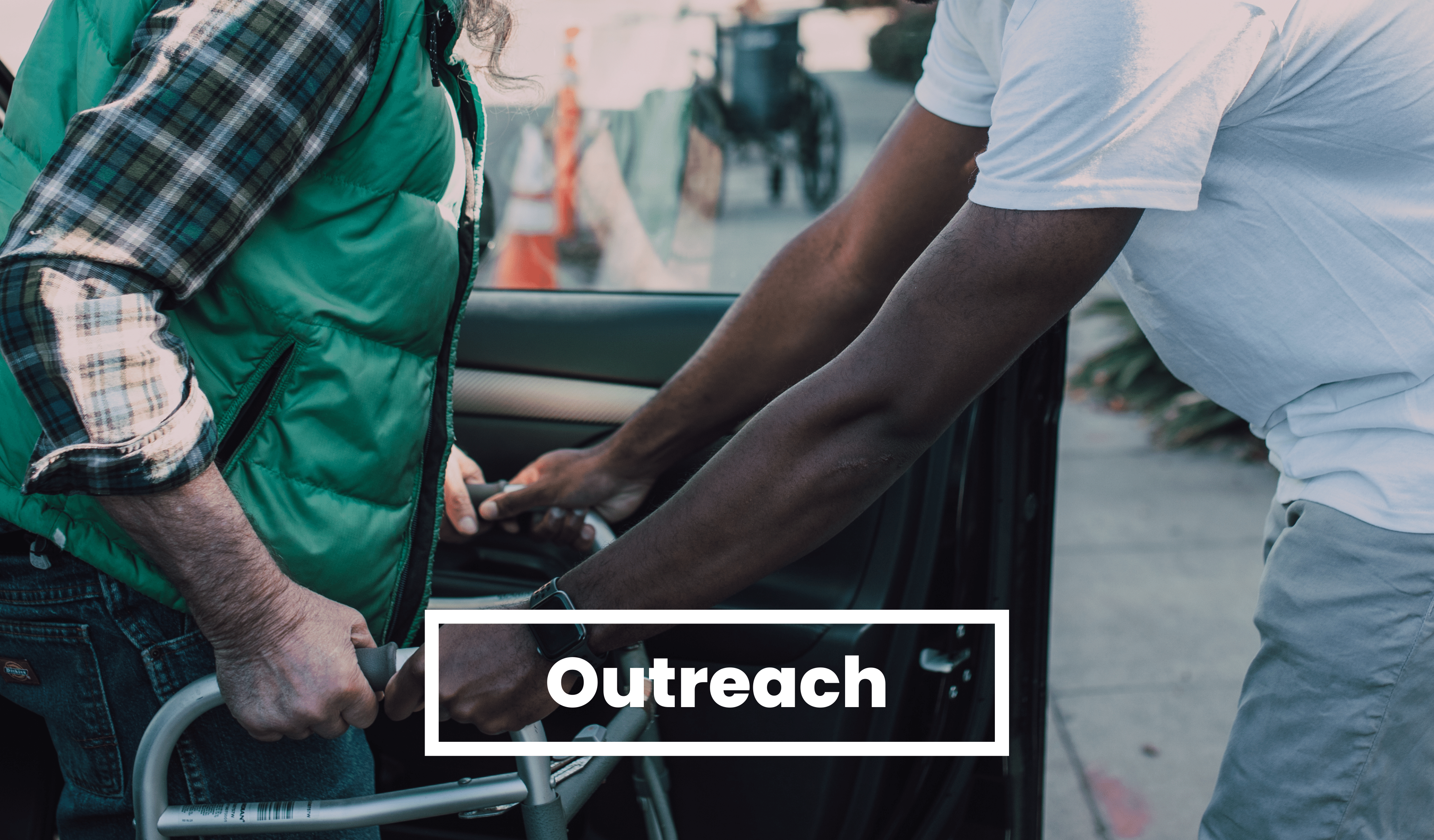 Outreach is what we do to serve people, in word and deed. Our heart overflows with love, truth, and grace as we grow in our personal relationship with Christ. Outreach is that overflow. It's the love and care we show others because we are so in awe of the love and care Christ shows us. Outreach includes things like missions, giving, and service – all natural products of our faith in Christ. Continue reading through our outreach initiatives to understand some of the the ways we serve others.
City Missionary / Upper Room
Our city missionary, Marco vanRalten, oversees our non-profit incubator called the Upper Room. Click below for more details on how the Upper Room is directly reaching out to our local community.


We participate in both local and global missions in order to spread the redemption of all people through Jesus Christ. We do this by giving 20% of our annual budget to missions. We support missionaries with personal relationships and visits providing them with prayer, encouragement, and supplies. We have had the privilege of helping oversee an English language camp in France, providing medical assistance to people in South America, completing building repairs for our sister church in Germany, and providing relief in New Orleans after hurricane Katrina. We hope you'll join us on our next trip!

This group of women creates beautiful handmade and machine stitched quilts. They love to make quilts for new babies and also for Project Linus and the Quilts of Valor Foundation. Project Linus is a non-profit organization that provides new, handmade blankets to children in need and Quilts of Valor's mission is to cover service members and veterans touched by war, with the comfort and healing of handmade quilts. If you have no quilting skills but would like to serve or learn, there are many different tasks that they would be happy to teach you.

Weekly (Thursdays 9a)
This group of women takes special care to make and send kits with cloth medical bandages, cloth diapers, and cloth feminine sanitary supplies. They send these kits to meet a variety of needs in different areas but most recently were able to send supplies to the Congo. No craft or sewing skills are necessary to help with this loving service.

This group of women faithfully prays over every stitch and chain they lovingly connect into shawls for people going through a serious illness or difficult time. The constant prayers said during the process of making these shawls is intended to provide the recipient with a continual reminder of how much love, support, and comfo
rt Jesus provides during our hardest trials.

The Life Team at St. Paul's exists to equip our church to be a gospel-driven champion of life in culture, word, and deed. As a team trained by Churches fo
r Life, we intend to physically and spiritually rescue people who need advocates such as the elderly, unborn, children in the foster care system, and sex-trafficking victims. We do this while demonstrating a consistent life ethic applied from the womb to the tomb. Churches for Life organizes life-affirming events and fundraisers throughout the year. The St. Paul's Life Team also regularly serves and supports the ThriVe Express Women's Clinic of St. Louis.

Our church is enrolled in a program called Stephen Ministry which trains pastors and lay people to give one-on-one support to people who are experiencing a difficult time. Through Stephen Ministry, our caring leaders have access to ongoing training, resources, and support so that they can continue to offer high-quality care to those in need. Anyone who needs support while experiencing difficulties in life (which may include divorce, grief, death of a loved one, loss of a job, loneliness, hospitalization, terminal illnesses, etc.) could benefit from a Stephen Minister. Contact the church office to request a Stephen Minister visit or if you are interested in being trained to help someone in need.