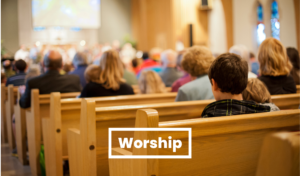 Our Sunday morning worship service is available online on Facebook and YouTube.
Our Sunday morning worship service starts at 9:30a. Kid's (K-6th grade) usually attend the first part of worship and then are dismissed for Kid's Church. A nursery is provided for younger children (0-36mo) You may choose to keep your children with you in the worship service or there is a cry-room at the back of the sanctuary where parents can attend to their children and still hear the service.

The worship service is followed by a time of fellowship.
To worship with us in real time, by phone you can dial (314) 627-6338. Enter code 63141 and then press the # sign.